Document Apostille, Authentication & Embassy Legalization Services
3 Easy Steps!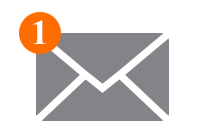 Step #1
Contact us for a quote.
Step #2
Send us your documents.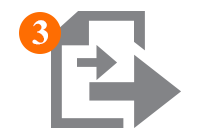 Step #3
We process your order!
Fast, Reliable, Secure
US Authentication Services handles document certification for personal and corporate documents. We serve individuals and corporations by having documents certified by the US State and Federal Departments, and by Foreign Embassies for submission outside the United States.
Employing our services as an expert Document Apostille, Authentication and Embassy Legalization company can not only expedite the legalization process, but also give you the assurance that your documents have been processed in the correct manner as required by government authorities all over the world. We handle it all for you! Please review the descriptions for personal and corporate documents on this page to get more information.
We are a licensed professional firm, based in Washington D.C., with services that include:
---
Quick Links
---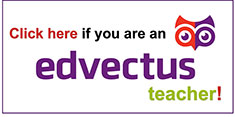 Why Use Our Services?
We save you valuable time in researching the various State, Federal and Foreign Embassy regulations
We are experts in the field and carry out the certification process per the exact requirements
We expedite the processing time to have documents certified because we submit your documents in person to the authorities versus by mail
We are located in Washington DC so we save you the need to travel here to submit documents at the US State Department and Embassies
We act as your agent and handle your documents no matter where you are located
You mail us the documents and we take care of the entire process accurately and efficiently!
Individual Documents
We serve clients including US Citizens, Residents, International Students, Teaching Candidates & Families looking to move outside the United States to get educational, vital, legal and personal documents certified. For example, moving of the country can be an exciting time, but it can also be a stressful transition; especially for individuals or families who need to present documents for legal purposes. Many of these documents need to be certified and approved by governmental authorities at both the state and federal level. Authenticating and verifying documents to move abroad is a time-consuming task. Why not let someone else handle the logistics for you, so you can concentrate on your move?
Do not allow any unnecessary delays in Document Apostille, Authentication and Embassy Legalization to get in the way of your commitments. Contact us today to learn about the wide variety of services that we can offer you. We're competitively priced and we offer expedited services to get you legally settled in your new host country in as little time as possible.
Corporate Customers
Corporate organizations all over United States, and globally, entrust us with their legal documents to get them certified accurately and in a timely manner. The experience and expertise of the team here at US Authentication Services allows us to help corporations gather the legal documents necessary for expanding their business internationally. All of this is done with precise handling to protect your sensitive documents and guard your personal information.
We handle the legalization process for your corporate documents such as:
Trade and Partnership Agreements
Appointment of Agents
Board Resolutions
Incorporation documents
Tax and Federal documents
and many more
Utilize Our Reliable, Fast and Secure Document Certification Services
At US Authentication Services we can handle Corporate and Personal documents to get them certified for submission in a foreign country. We serve Corporations and Individuals that need to have documents certified by Foreign embassies, and by the US State Department of State, Local & State authorities and Federal agencies. When you need assurance that your documents are being processed in the applicable manner by the Government authorities, our document authentication services can expedite the process. You can trust our firm US Authentication Services to be a reliable one, which is licensed and accredited by the Better Business Bureau. We also provide Apostille services for countries, which require an Apostille Seal instead. We are a professional firm based in the Washington DC metropolitan area and are ready to carry out certification processes that meet specific requirements. Since we're located in Washington DC, we can save you the hassle of traveling to submit documents to US State departments and embassies.
We Can Expedite the Legalization Process
When you need the assurance that your documents are being processed in the right manner for use overseas as required by Government authorities, it's time to turn to us! We handle all the hard work for you. We can handle the certification related to your documents regardless of where you are located. Just mail your documents to us and we will finish the process in a fast and efficient manner as per our quote. Our corporate customers depend on us for affordable and timely services for all of their legal documents. We will precisely manage your sensitive documents for trade partnership agreements, board resolutions, appointment of agents, tax and federal documents, incorporation documents, educational documents, background checks, vital documents and much more.
Our Services Include the Following:
Embassy Legalization
Document Apostille Services
Apostille for FBI Background Check
Apostille Services
US Department of State Certification
Request a FREE Quote
Let us handle the legalization process for your documents saving you valuable time and money!
Contact us for a free quote on having your documents certified.