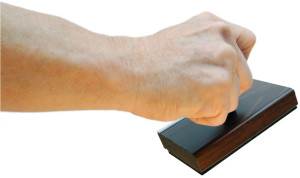 There is a lot of misinformation about what attestation is and how the process works but the reality is that document attestation is quite simple. Attestation is another word for the legalization or authentication of a document so that another country accepts that document to be genuine.
Why is attestation so important?
Consider this example:
You are a US citizen you has just been offered the job of a lifetime. It could be as an English teacher in China or it could be a prestigious executive position with a corporation in the UAE. You have a college degree and plenty of professional certifications to back up your experience in these fields but how does the other country know that? These documents could be faked in order to make you appear like a more qualified candidate for the position than you actually are. The documents could also be altered in some way. The only way for a foreign government to be 100% sure that the documents you are presenting as part of your employment are genuine is through the process of attestation.
An apostille is a special authentication procedure that is recognized by countries that participated in the Hague Convention. If living or working in a country that is a member of The Hague Convention, US Authentication Services offers apostille services to make this process easier.
Some countries, such as China, are not members of The Hague Convention. In this case, documents must go through a process of attestation instead. This process is slightly more complicated and requires that documents first be authenticated by the appropriate US authorities including the US Department of State Office of Authentications before ultimately being certified for use in the foreign country by that country's embassy or consulate.
In either case, US Authentication Services can help you make sure your important legal documents are properly authenticated prior to beginning employment overseas. For more information about our apostille and authentication services or to receive a free quote, give us a call at 1-800-893-5807.